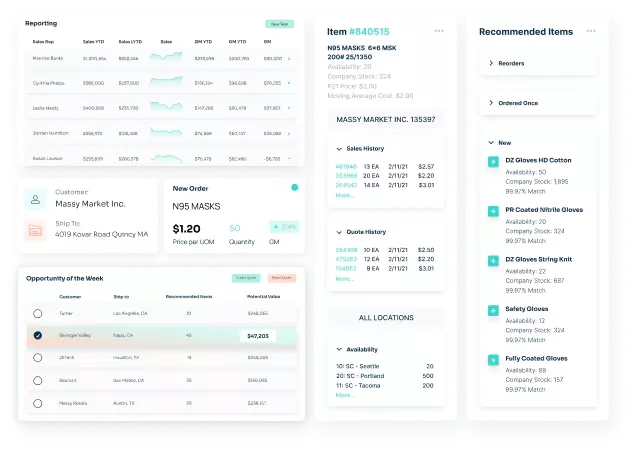 Automated. Intelligent.
Sales + Purchasing Simplified.
Built for Distributors, by Distributors.
Drive organic revenue growth, reduce unproductive inventory, increase team productivity, and improve your customer experience.


Recurrency seamlessly and securely integrates with your ERP in 20 minutes.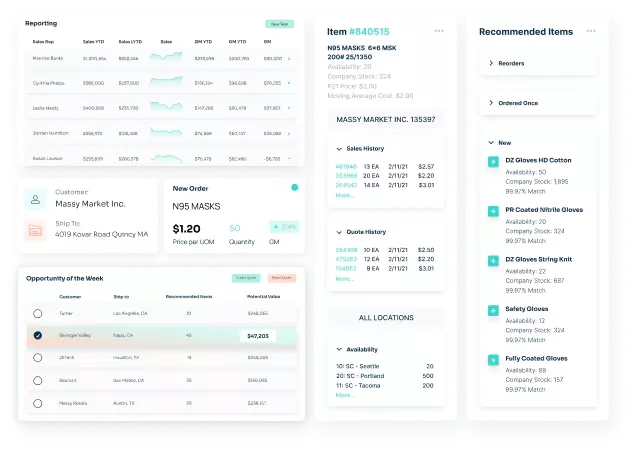 Trusted by leading distributors
Explore Recurrency's Solutions
Explore Recurrency's Products & Tools
Instant Global Search
Search your ERP database in milliseconds.
Locate customers, vendors, item numbers, quotes, and tasks in under 50 milliseconds.
Search easier with typo tolerance.
Deliver exceptional customer service by producing requested information quickly.
Quote-to-Cash Workflow
Create quotes & orders in under a minute.
Use auto-populated insights to reduce errors when creating quotes, orders, invoices, and new prospects.
Manage existing quote and order pipeline.
Reference order and customer insights based on selected items and inventory.
AI Sales Recommendations
Increase revenue per order and simplify the customer purchase process.
Add additional line items per order by leveraging Amazon-like recommendations.
Convert one-time orders into subscriptions with AI-generated predictions.
Recapture lost sales by pinpointing when customers are due to reorder.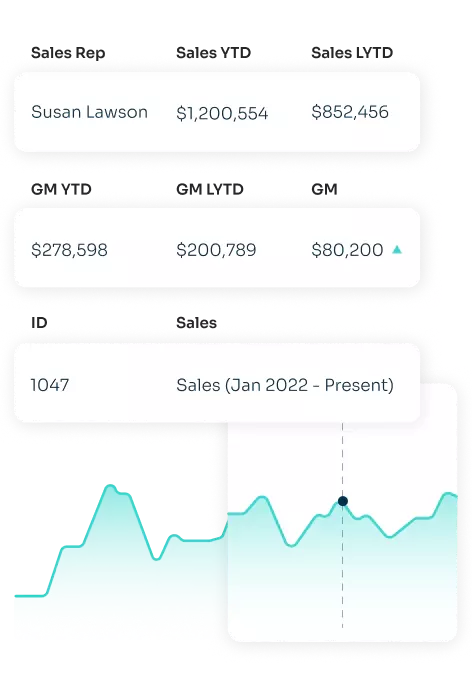 Sales Reporting
Manage sales performance across all locations and customers.
Instant Report Builder: View sales performance and sort data to identify top performers and lost revenue.
Identify Trends: Apply filters to identify underlying trends, such as customers who have stopped purchasing.
Take Action: Once key insights have been identified, tasks with automatic reminders can be deployed.
See Your Data in Recurrency
Integrate in minutes, not days or weeks.
Connect your ERP securely over a 20-minute consultation.
Get Started with Free Reporting
Unusually Good Customer Service
The numbers speak for themselves.
post-ticket survey
customer satisfaction
Recurrency unlocks speed, revenue, and margin for your business. How much revenue does your business stand to gain from using Recurrency? Find out with our ROI Calculator.
Featured Recurrency Resources